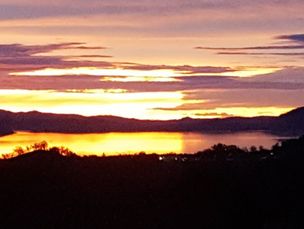 "Yoga is like music. The rhythm of the body,
the melody of the mind, and the harmony of the soul creates the symphony of life."
BKS Iyengar

---
GENTLE YOGA/INTRO YOGA
Mondays 10:00am-11:00am with Nancy
Wednesdays 12:00pm-1:00pm with Sue
Thursdays 4:30pm-5:30pm with Nancy
Gentle Yoga is a slow paced yoga practice for all ages regardless of physical ability. The class emphasizes building strength, flexibility and alignment using chairs, bolsters and other props which make the yoga poses accessible to all regardless of physical limitations. It is wonderful for stress management and relaxation.
No previous yoga experience is necessary.

CHAIR YOGA
Mondays 11:30am-12:30pm with Nancy
Chair yoga is the practice of hatha yoga while seated in a chair. This class is designed for anyone who desires to start a yoga practice. Those with chronic conditions, past injuries or disabilities, weight issues or fear of starting a traditional yoga class can benefit from this class. Emphasis will be on developing a slow and mindful practice with supported movement, awareness of breath and relaxation. This class is suited for all ages and abilities.
No previous yoga experience is necessary.

RESTORATIVE YOGA
Friday mornings 10:30am-11:45am with Carole
An active relaxation and method for attaining deep relaxation, tranquility and the many benefits of managing stress. Using blankets, bolsters, pillows, blocks, straps and other props to support the body, students experience profound shifts in their nervous system; thus allowing a physiological shift to deep restfulness and well-being. Gravity does the work as the body progressively relaxes and softens. As this occurs, so do the signs and symptoms of stress, such as depressed or elevated moods, hypertension, muscle tension, digestive problems, high cholesterol levels, eyestrain, headaches and so much more. Relax and de-stress with expert guidance. Learn to unwind your body and uplift your spirit with the help of breathing exercises, guided relaxation and the skillful use of props.
No previous yoga experience is necessary.

SLOW YOGA
Wednesday morning 10:00am-11:15am with Sue
Wednesday evenings 5:45pm-7:00pm with Carole
Friday mornings 9:00am-10:15am with Carole
Come and enjoy the calming synergy of movement, breath and energy that is the hallmark of Slow Yoga classes. When we take time, our nervous systems relax, our minds slow down, our muscles become supple, our breath deepens, our inner chemistry shifts towards a biological balance, which one experiences as peace, tranquility and relaxation. The deep wisdom of true yoga lies in the understanding that each one of us is different. One size does not fit all! In Slow Yoga, you will learn to honor and work with your individuality, experiencing for yourself the wisdom of the body.
No previous yoga experience is necessary.

YOGA MIXED LEVELS
Monday evenings 5:45pm-7:00pm with Carole
This class will emphasize alignment and posture sequencing the student needs to develop strength, flexibility, stamina, and focus. Inversions are included in this practice. Weak muscles will strengthen and the stiff areas of the body will release to realize balance throughout the whole body. Through regular yoga practice both the circulatory system and the respiratory system become healthier thus the body is better prepared to fight off diseases. Increased awareness of the breath, deep relaxation and peace will be encouraged in your yoga practice on and off the mat. All levels are welcome.
Previous yoga experience recommended.